Damn, this guy makes creepy s**t!
Clive Barker's Undying is a game in which you play as an Irishman named Patrick (I give a 10 for the generic Irish name

) at his friend Jeremiah's mansion. Jeremiah's health is waning, and he may die soon. It takes a turn for the worse after Jeremiah tells Patrick of something that has happened to he and his siblings (who died themselves) when they read out of an occult book on an island south of the estate. It gets worse when we find that the long "dead" siblings aren't dead at all, but are... er... Undying?
The game involves Ghosts and Monsters, duh!
Next picture: The same Portrait, but your Gel'zibar stone shows you the bottom picture.
The starting point, that green stone is the Gel'zibar Stone, it act's like a pulse shield, it glows when there is something you can use your 6th Sense on (to see ghosts from the past or cursed objects)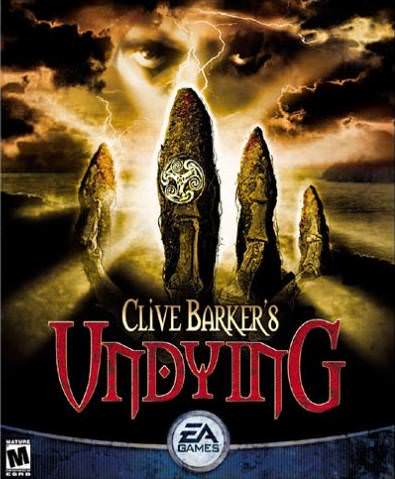 Example of Gameplay below (It's part 1 of a Walkthrough)
This is also a PC game. I'm not sure about any other platform.